6/15 Gratitude Tuesday
We honor Theresa Deeter for her amazing support of Project Mother's Day and Project Produce. Theresa is a dedicated necklace making volunteer and created the new logo for Project Produce.  She is a gifted artist who lends her hand to volunteer organizations generously.  Ours is among the fortunate ones that she manages to fit into her schedule and we are honored that she shares her talents with us.
This is the beautiful logo that Theresa created for Project Produce.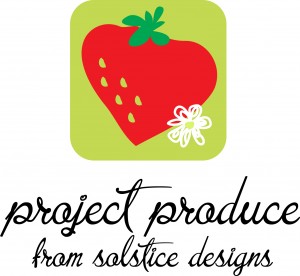 Thank you Theresa for all you do for Project Mother's Day and for your community. We are grateful for you and your artistic hand.